Description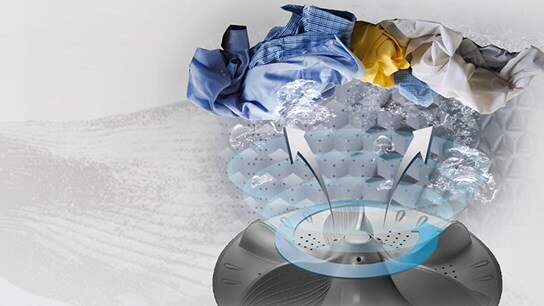 Your clothes stay in shape
The Cyclonic Care Pulsator generates a powerful upward water flow so that your clothes are circulated evenly in the drum and do not clump. Achieve deeper clean with minimal friction so that your wash is tangle less and your precious clothes stay in shape for longer.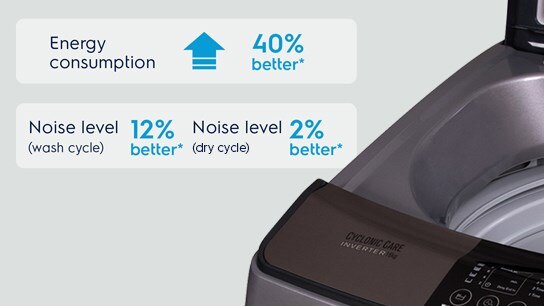 Quiet, durable and energy saving
Our DDM inverter motor gives you reliable performance that is quiet, less vibration and backed by a 5-year warranty on the motor. You'll enjoy seamless results with up to 12% less noise and 40% reduced energy consumption compared to other washing machine models without inverter motor.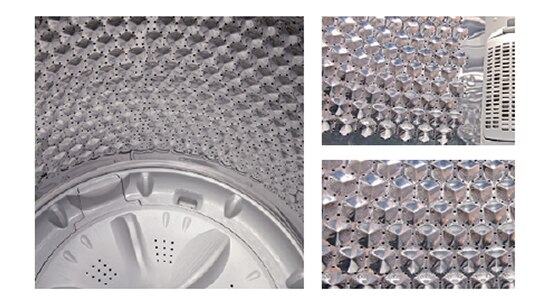 Gentle tumble, new for longer
The exclusive Prism drum minimizes wear and tear with its gentle tumbles that reduces friction and tangles.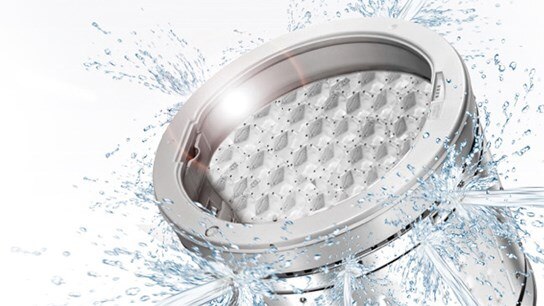 Clean tub, cleaner clothes
The Cyclonic Tub Clean feature automatically cleans the tub when you do your laundry – clean water at the bottom of the outer tub is pushed up to clean the entire tub before the final spin. Keep the washing tub clean, while you do your daily laundry.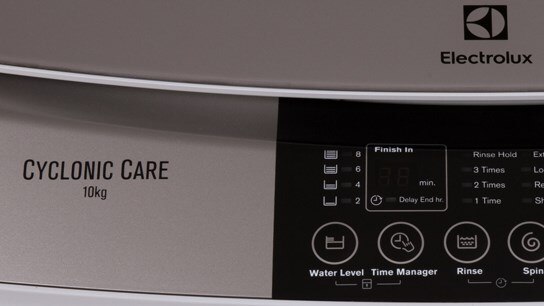 Variable wash options for better care
Customized your laundry experience. With this washing machine, you may decrease or increase water level or let the built-in weight sensor determines the optimal water level required for your load. The Time Manager feature allows you to adjust washing, rinsing and spin duration based on how dirty your clothes are.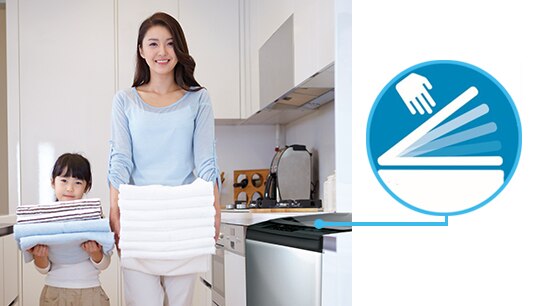 Easy access and safe
The soft closing tempered glass lid is not only stylish but durable. It allows for gradual lid closure to ensure an injury-free and silent closing of the washing machine lid. The scratch resistant flat surface can be used as an additional work space in your laundry room and best of all it's easy to wipe clean.